Interested in Lessons at Skank Skates?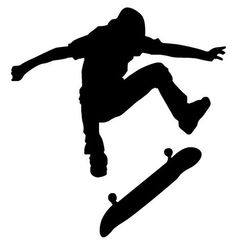 An experienced skater will skate with the party or individual offering recommendations and pointers to help improve their skating skills. Each of the instructors giving the lessons has their own strengths and style, and there is no guarantee that every instructor knows every trick. This service is offered for the beginner to intermediate skater, to help develop a safe and fun level of skating.
The requirements for taking lessons are that the beginning skater have professional equipments, the desire to learn and a positive attitude. No toy skateboards are allowed, no one can learn to skate on a board from the megamart. Pads are recommended and signed liability release form is required.
Lessons are intended for beginners who have never skated a half-pipe before and particular for those who want to learn the fundamentals of ramp skating, such as dropping in. Advanced lessons are available. If you are requesting an advanced lesson please specify in your e-mail exactly what it is you want to learn. This will help us better match an instructor for your lesson.
Realize that there is no guarantee of success, and some maneuvers take weeks, months or even years to perfect.
Please call (217) 522-RAMP to schedule an appointment.